This page is under construction..............
Germany
A part of our hearts will always be in Germany where we spent 20 years taking the gospel to our U.S. military and their families stationed there. Germany is such a beautiful little country, a perfect blend of old world and new world. There are large modern cities and quaint villages. Castles, vineyards, the autobahn, Christmas Markts, fests, schnitzels, spaghetti eis,....so many unique things that I love about Germany.
Estonia
We were in Estonia twice for family conferences for the missionaries serving there. It is a beautiful little Baltic state in northern Europe. It borders Latvia and Russia.
Family Conference
Family Conference
The Netherlands
We enjoyed two visits to the Netherlands. Our first trip was a little get a way with our fellow missionaries and good friends, Tom and Sandy Hastings. Our second trip was to take our granddaughter, Emily, on her senior trip. She and our son and daughter in law worked with us in Germany for about seven years. She was home schooled and this was our gift to her. It is one of the most charming countries I have ever visited. One of the highlights of our trips was visiting the home of Corrie Ten Boom.
Belgium
Switzerland
Luxembourg
Czech Republic
Romania
England
I love England. Most of our visits to England have been to London but it is one of the cities I could visit again and again. One of our special treats was visiting the Aldersgate Street memorial to John Wesley and Bunhill Fields cemetery where John Bunyan, Isaac Watts and one of my heroes, Susannah Wesley, are buried.
Buckingham Palace
Big Ben and Parliament
Salzburg, Austria
One of the most beautiful cities we have visited is Salzburg, Austria. The Alps are breathtaking and the city itself is so lovely. A few of the highlights of our visits to Salzburg were strolling down Getreidegasse
,
the most famous street in Salzburg, touring Mozart's home, a concert in the Hohensalzburg fortress, and, of course, the Sound of Music tour.
Getreidegasse, the most famous street in Salzburg
Mozart's home on Getreidegasse
The Sound of Music Tour
Hohensalzburg Fortress
Rome
Tom and I both agree that Rome is our favorite city that we have visited. There is so much Bible related history to explore. One of our highlights was visiting the Mamertine prison where many think Paul wrote II Timothy. In addition there are many museums, piazzas and fountains to see. We have been to Rome several times but feel there is still much to see.
o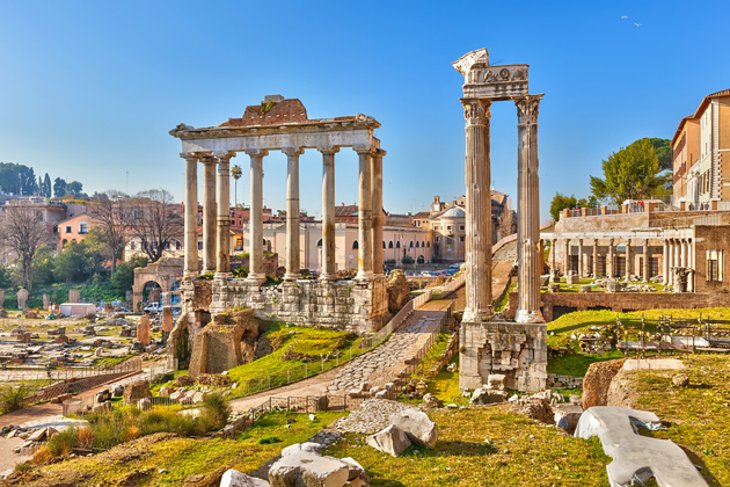 Roman Forum
Trevi Fountain
The Colosseum
The Marmertine Prison
France
Paris, Normandy (northern France)
For many years Tom and I have hosted a biennial patriotic trip to the beaches of Normandy with an overnight stop in Paris. Tom is a WWII history expert and he does a fantastic job as tour guide. I love Paris, but Tom, not so much. But he enjoys visiting there just because I do.
Eifel Tower, Paris
Cemetery at Omaha Beach
Palace of Versailles
The Philippines
Our first mission's trip -
In 1985 we took our first extended mission's trip and what a life-changing experience it was. Tom preached in several Filipino churches as well as preaching at a BIMI field conference. Our hearts were forever knit to the Filipino people.
The famous jeepnees which were a "thrill" to ride.
Mission's Trip
Taichung, Taiwan
In 1985 we visited the Norman Lehmans, veteran missionaries that our church in Memphis supported.
Hong Kong and Kowloon
One of the most amazing trips we ever took was to Hong Kong and it's sister island, Kowloon. We had never seen so many people and our hearts were overwhelmed with the fact that they needed to hear the gospel and we could not give it to them.
Streets of Hong Kong
Hong Kong Harbor
Streets of Kowloon
Japan
(Tokyo, Osaka, Akashi, Yokohama)
One of my favorite mission's trips was to Japan. Tom spoke at the Kainsai Independent Baptist Bible College in Akashi and also for missionary Pete Heath in Osaka. Seeing young Japanese Christians training to serve the Lord was so heart touching. And their music was some of the most beautiful I have ever heard
(Melbourne, Nunawading)
We visited missionaries Steve and Ricka Butler in the town of Nunawading and had a wonderful time with their church. Steve and Ricka were such gracious hosts and gave us a wonderful tour of the Melbourne area. I loved visiting Queen Victoria's Market and seeing all the goods that were brought in for sale. One of our most prized possessions is a kangaroo skin that the church presented to us and each family wrote an "Aussie" saying on it. G'day mate!
(Acapulco, Oaxaca, Mexico City)
In the early 1960's Tom led missionary James Stanley to the Lord. The Lord led James and his wife, Joanne, to serve in the country of Mexico. James planted a church in Oaxaco and invited Tom to come and preach the dedication service of their new church. What a blessing for Tom to be a part of that day. Many years later Tom was invited to be a part of the Mt. Abiram Mission Conferences that for several years were held in Acapulco, Mexico. Our dear friend, Dr. Mike Patterson , is president of the Mt. Abiram Mission Board which serves many places in Mexico and around the world

.
The beautiful Acapulco beach
t
Enjoying dinner on the beach
For several years it has been our blessing to hold the annual mission's conference at Calvary Baptist Church in Daegu, South Korea. The church is pastored by Bro. Larry Ferguson, who also planted the church. Bro. Ferguson was saved and called to preach at our church in Germany. He and his wife, Kay, are doing a fantastic job at this primarily military church.